The visiting "Hilton - Hanoi" of the US Air Force General's wives
This afternoon August 19th, two wives of the US Air Force General visited Hoa Lo Prison. This is the first time they are in Hanoi and Hoa Lo Prison is the area they wish to come.
Going inside the cells, seeing the artifacts and listening the stories of the Vietnamese revolutionary and patriotic soldiers, help they understand why Vietnamese people so brave and love peace.
The visiting left the heart of the guests with a feeling of warmth, hospitality as saying: "War does not determine who is right, only who is left".
And we are staying together for the future without war.
Some pictures of the visiting: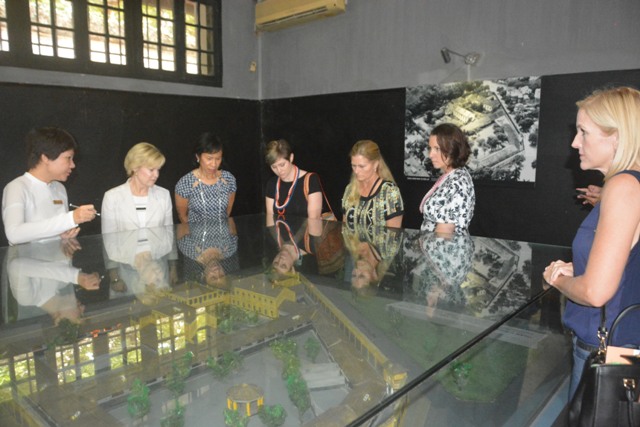 Panorama of Hoa Lo prison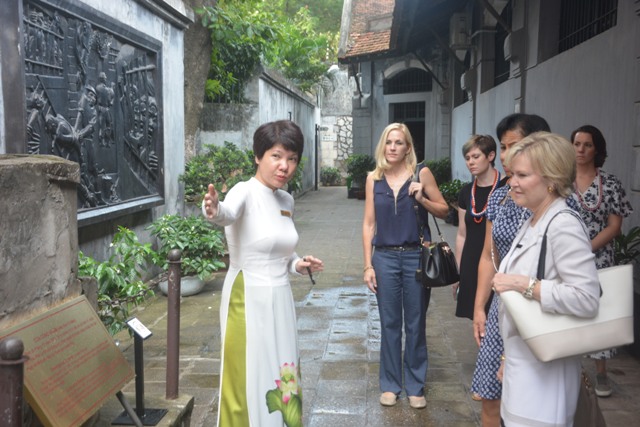 Guiding about the ways to escape from "the hell on earth"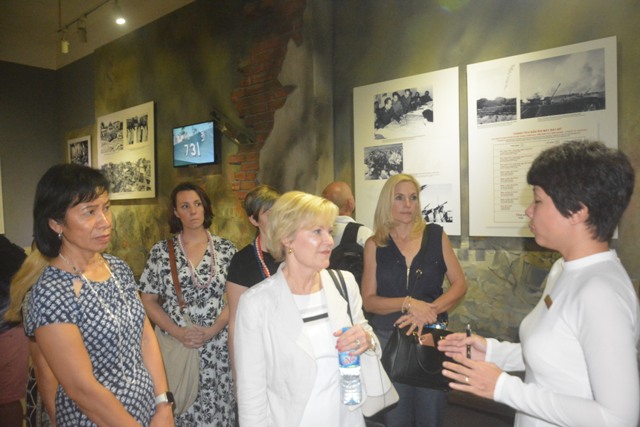 Exhibition room displaying documents and objects on American POWs
Hoang Thuy Hanh
Education and Communication department
Do you know... Diary of Peace at Hoa Lo Prison
Hoa Lo Prison has a long history in the city of Hanoi. A detention centre controlled by the French during the colonial period, then a prison for American pilots captured during the Vietnam War, this...
Emotion of the young visitor
"As the French youth, I learnt history at school but I have never known what the French did in Vietnam" - sharing by Maud-Alexia Faivre, student of Faculty of Journalism, Journalism and Communication...