Feeling and have experiences
Kelley School of Business is the business school of Indiana University in Bloomington, Indiana, United States had a visit at Historical Hoa Lo Prison Relic to study Viet Nam history. The displaying about the war of resistance of against the French and Viet Nam war in the museum has left deep impressions on the students.
The young generation who live in the peace can't understand about the war, they just know them in the book, photos, seeing the documentary film,… This visit help them Viet Nam history visually from the objects and introduction of local guide.
By the beautiful sightseeing and imposing scene, they come to Viet Nam. They don't know about the devastating war in there. They can be taught about Viet Nam war in History, no much more information of French war lasted nearly 100 years in Viet Nam.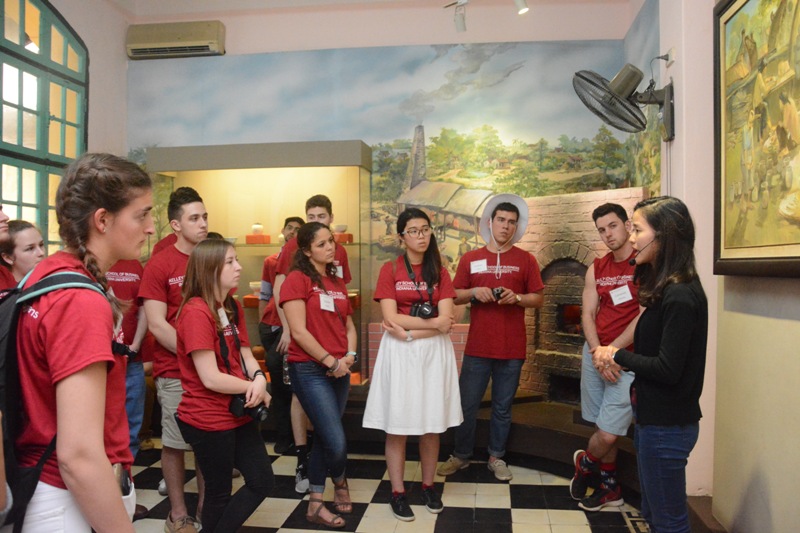 In 1945, more than 100 political prisoners were captured successfully from the underground sewer system. Among of them had Mr. Do Muoi, Ex – General Secretary of the Communist Party of Vietnam, who is still alive. That is amazing. Having their feelings:
"We can't imagine that after many difficulties of bad living condition in the life and harsh regime in captivity, the patriots and revolutionary fighters were undaunted and devoted their whole life for revolution. That's proud!" - A student said.
"The people are such as the animals. I think we are very lucky! All love the peace" - thinking of others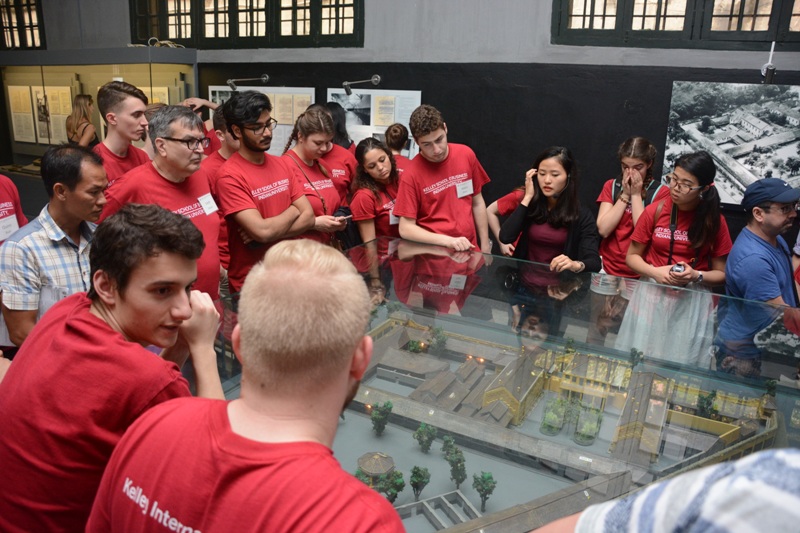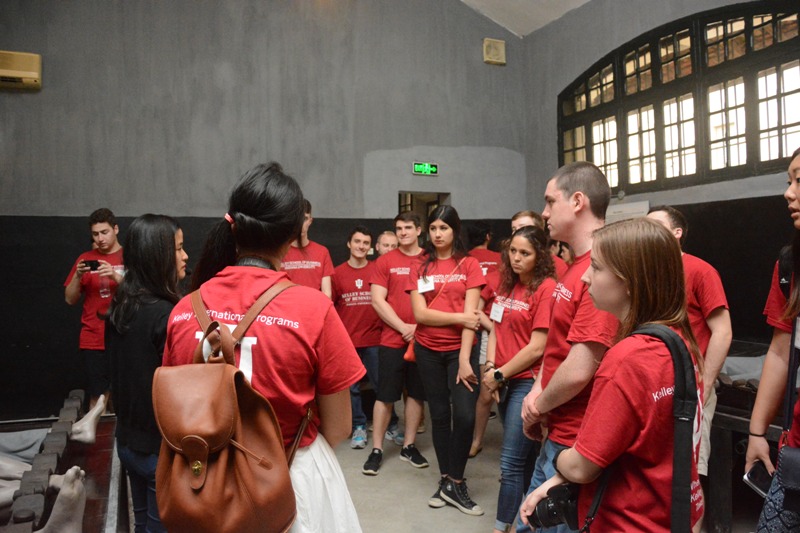 All of us know the sorrow of war. At 21 century, we are seeing the war in the Middle East. Even France couldn't avoid a terrorist attack. In some place in the world now still have the life in bombing, live in poverty and hunger. We can't forget the imagine of the child falling as sleep on the sea to immigrate.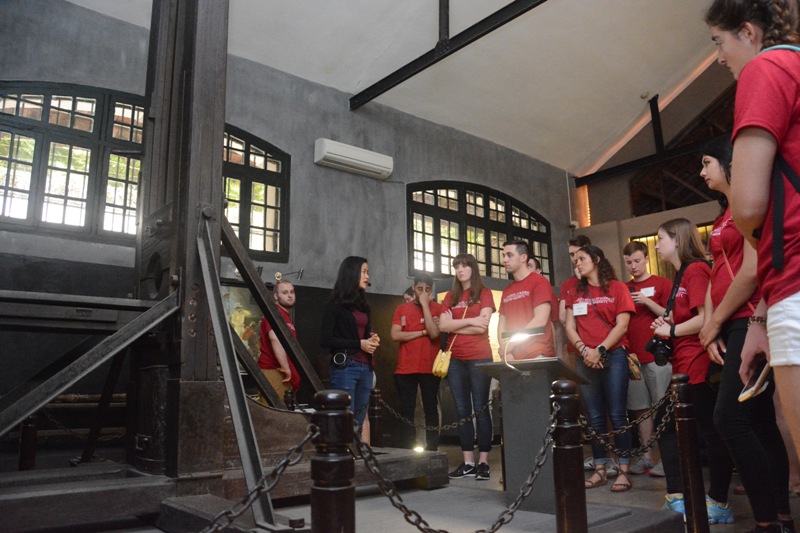 Make sure that all love the peace and hate the war because it bring many feelings of sadness cause being separated, miserable life. The Vietnamese fighters lied down for independence of nation are horned in this land. This museum can provide the historical documents to young generations. So that, the youth have love of country and have sense of personal responsibility to studying, working and gathering build the peace all over the world.
Vu Thuy Ha - Propaganda and Display Department
Ha Noi attractions reopen for tourists
HÀ NỘI – Historic relics and tourist attractions in Hà Nội reopened for tourists today after closing for sterilisation to prevent from the spread of the deadly novel coronavirus.
ANNOUNCEMENT
Reopening After fully prepared for the prevention of 2019-nCoV acute respiratory disease, The Administration Board of Hoa Lo Prison Relic will continue to welcome all visitors. Starting from 8 a.m...