Meeting with memory keepers
Over the past few years, Hoa Lo prison historical relic becomes one of the must-visit places in Ha Noi. By researching local history, the tourists want to understand Vietnamese people and heroic defense strugglings of this nation. The relic contain a part of Viet Nam traditional history, where revolutionaries sacrificed their life for independence and freedom.
As a group of hundreds members from many countries, Remote Year assembles journey to work, travel, and live in 12 different cities throughout the world for a year-long. They will progressing both personally and professionally while working in the communal workspace as well as exploring the local community through cultural tours, speaking events. When in Viet Nam, Remote Year members spent their time in Hoa Lo Prison relic, to find out more about the history of Vietnam through the war.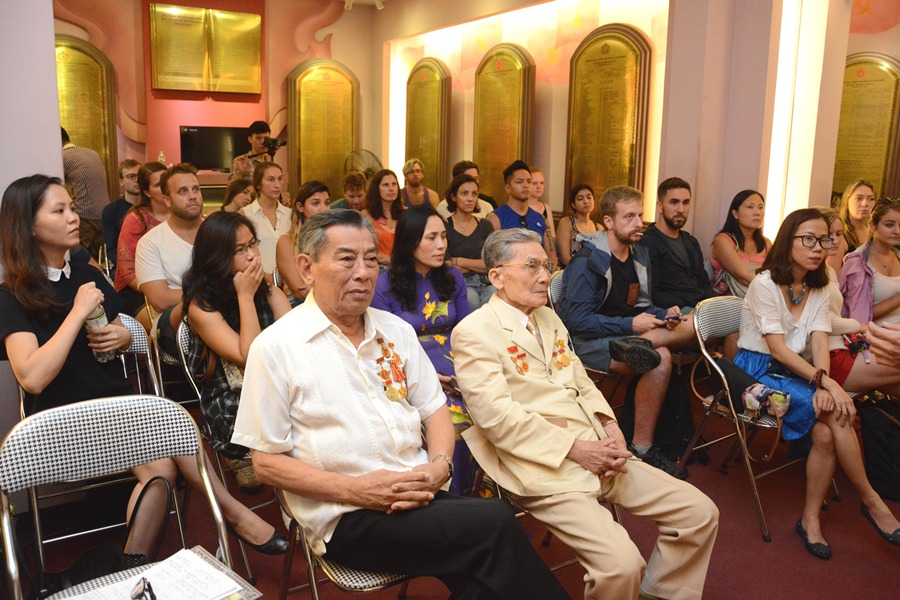 A meeting with cozy space
In the afternoon of August 17th, Remote Year members joined a meeting with 2 former political prisoners of Hoa Lo Prison, Mr. Ta Quoc Bao and Mr. Hoang Quan Tao. Visitors have a chance to listen many war-stories from witnesses, understand how Vietnamese won the Indochina war and the Viet Nam war. In a small area, with understanding, visitors could feel more about the brutality of war, also for Mr. Bao and Mr. Tao they could live one more time in heroic days of their life, fight and sacrifice for nation.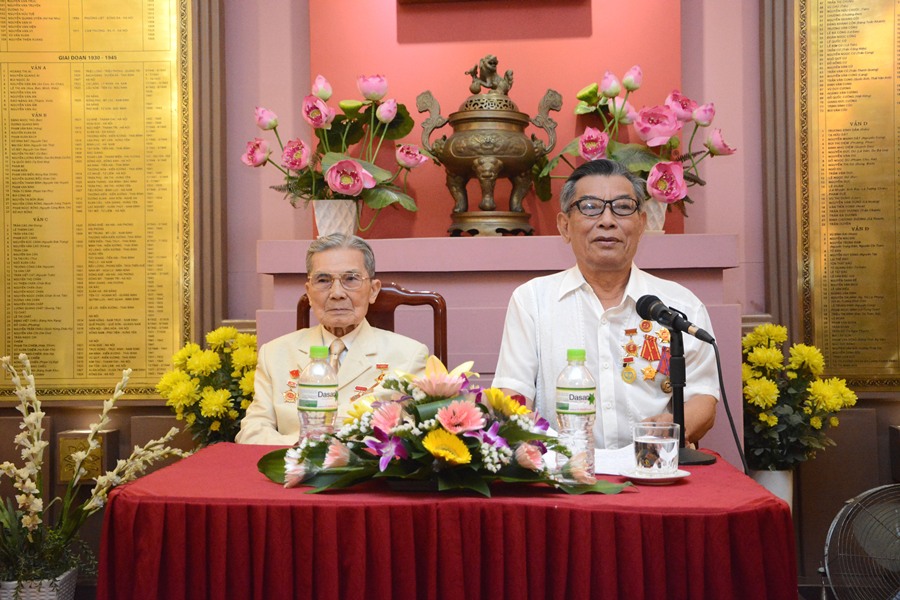 Mr. Ta Quoc Bao (left) and Mr. Hoang Quan Tao (right) at the meeting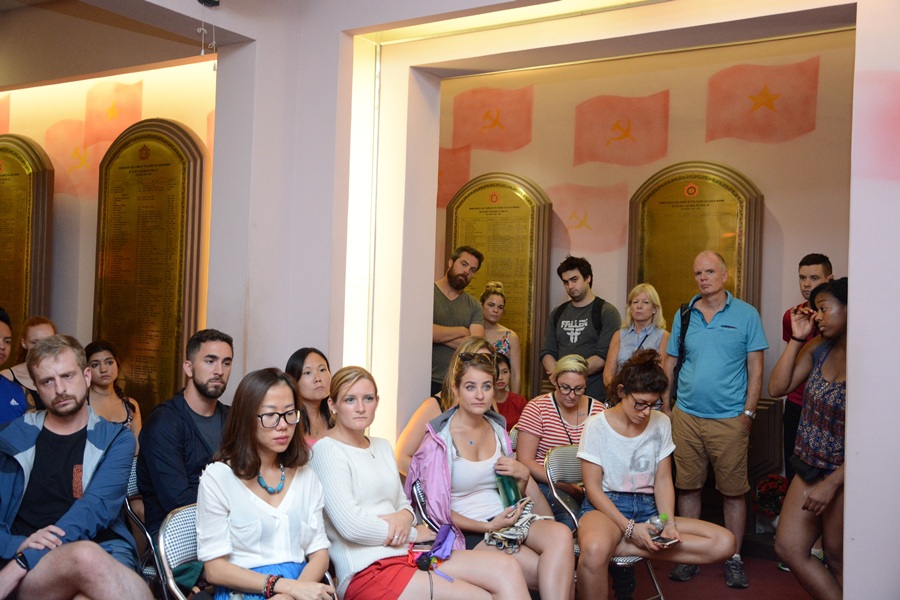 The meeting attracted some tourists
The visit is a good memory for Remote Year members, history of Viet Nam was introduced to people and that will be a motivation to work, to heal and to create the world without war, where people live peaceful together.
Hoang Cao Tien - Education and Communication department
Photo: Nguyen Anh Tuan
Do you know... Diary of Peace at Hoa Lo Prison
Hoa Lo Prison has a long history in the city of Hanoi. A detention centre controlled by the French during the colonial period, then a prison for American pilots captured during the Vietnam War, this...
Emotion of the young visitor
"As the French youth, I learnt history at school but I have never known what the French did in Vietnam" - sharing by Maud-Alexia Faivre, student of Faculty of Journalism, Journalism and Communication...