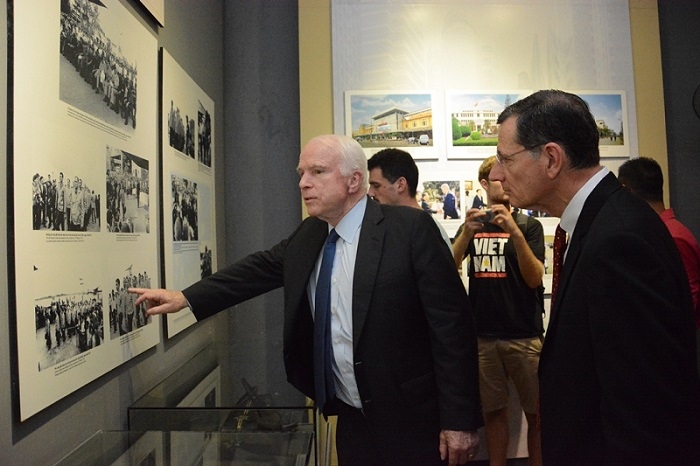 The US Senator and his relation with "Hilton - Hanoi"
The last visit to Hoa Lo Prison Historical Relic by Mr John Sidney McCain was on June 31rd 2017 before he found having cancer and died at the age of 81. He had visited this place many times where he...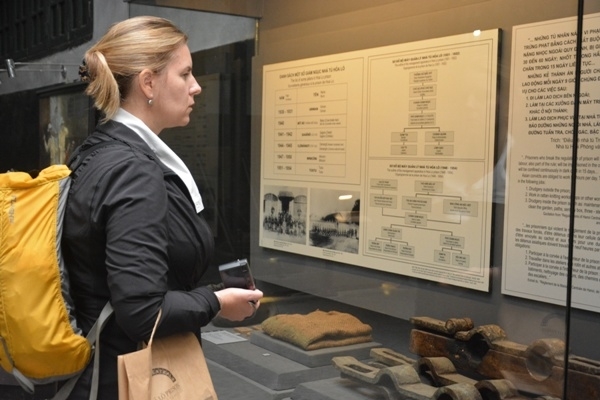 The late visit of an American friend
It is an excellent tour and all the relies and authenticity is appreciated. The Hanoians and Vietnamese are beautiful people and a warmth surrounds them. Thank you for a beautiful experience.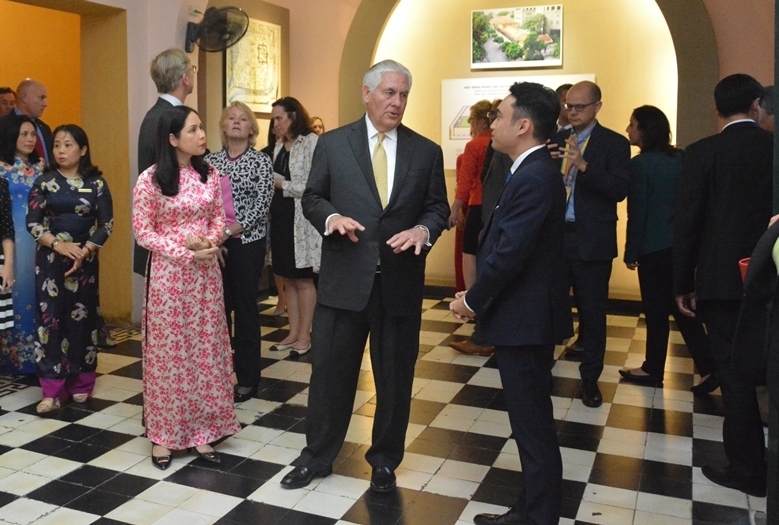 The visit of Secretary of State Rex Tillerson
Early afternoon 11/11/2017, Secretary of State Rex Tillerson landed Ha Noi Capital from 2017 APEC CEO Summit in Da Nang. 16h45' Secretary of State visited Hoa Lo Prison Historical Relic, as "Ha Noi -...
Meeting with memory keepers
By researching local history, the tourists want to understand Vietnamese people and heroic defense strugglings of this nation. The relic contain a part of Viet Nam traditional history, where...
Day-off at Ha Noi Hilton of Baseball Team
From Firstswing Foundation, he had many support to improve skill of playing baseball in Viet Nam by many activities such as: hold the baseball camps, provide appliances…
Feeling and have experiences
The displaying about the war of resistance of against the French and Viet Nam war in the museum has left deep impressions on the students.
POWs's stories on newspapers
He had a comfortable life in the room such as a waste-bucket, a cup, a toothbrush, soap and bath towel. The suit include of 2 line a coat, 2 long clothes, an undershirt and 3 blankets…