The late visit of an American friend
Hoa Lo Historical Relic had an opportunity to meet a special visitor, she came to Hoa Lo when the others had almost finished their visit. Incidentally, we knew about her purpose of coming to Vietnam and visiting Hoa Lo prison, which made us surprised and interested.
Emily J Salisbury is an Associate Professor Ph.D of University of Nevada, Las Vegas, America. She is a senior lecturer teaching subjects related to criminology and criminal justice systems. Also, Emily is the editor-in-chief of Criminal Justice and Behavior (CBJ), a Journal of Scientific Research, Criminal Justice and Criminal Behavior. CBJ is the official publication of the international law and anti-terrorism association, as well as top publishers of practical research based on specific evidence. In 2013, Google Scholar Metrics had ranked CJB one of the leading magazines about criminology, criminal law and police discipline.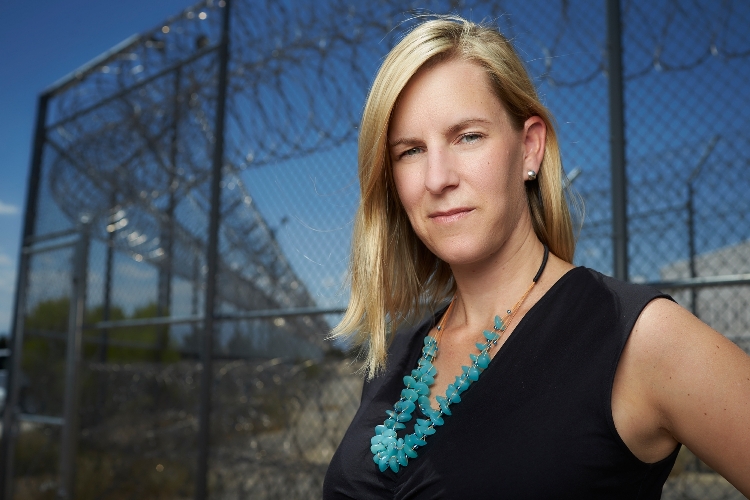 Emily J Salisbury, an Associate Professor Ph.D of University of Nevada, Las Vegas, America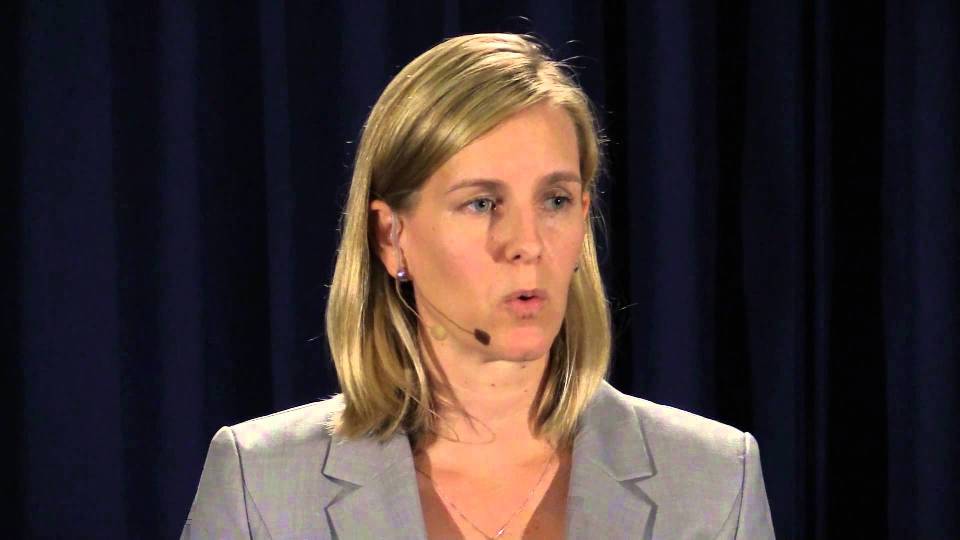 Emily's speech about crime and judicial law in America
Emily's visit to Hoa Lo historical relic was for the research on histories of prisons around the world. She finds and collects information related to prisoners' living conditions through different periods, especially female prisoners, so as to propose solutions to improving living conditions and ensuring their benefits. After the visit to Hoa Lo, Emily attended teaching at The Singapore Prison Service with similar content.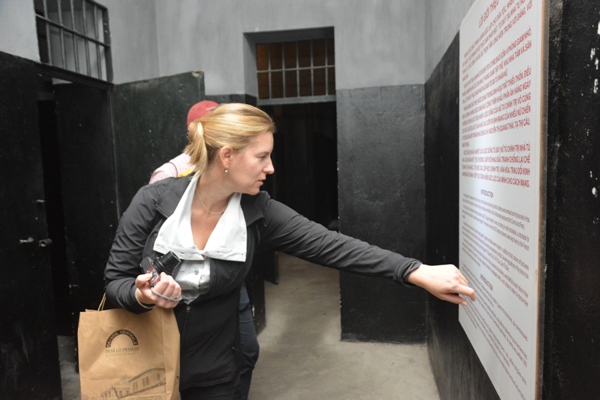 Emily visiting women's prison cells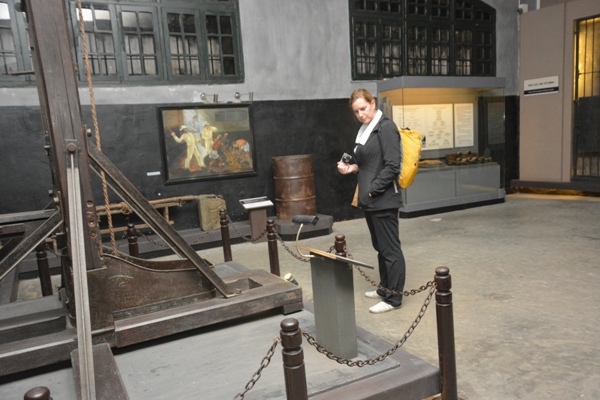 Learning about the medieval guillotine being displayed in Hoa Lo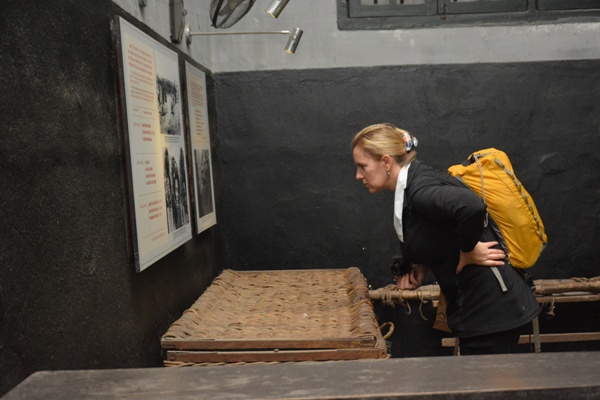 Surprised by the French's form of power-showing
After the visit, Emily had noted her thoughts on her visit:
"Thank you for such a wonderful experience of history. My name is Emily Salisbury, Ph.D. I am a professor of criminal justice at the University of Nevada, Las Vegas. I travel worldwide to consult with prison administrators to improve conditions for women prisoners, as this is my area of research expertise. I will be training the Singaporean Prison Service on this very topic. Before that training, I decided I must visit Vietnam to pay my respects to the people as an American. Whereas I travel, I always try to visit historical prisons to continue to learn more and engage in cultural history. It is an excellent tour and all the relies and authenticity is appreciated. The Hanoians and Vietnamese are beautiful people and a warmth surrounds them. Thank you for a beautiful experience."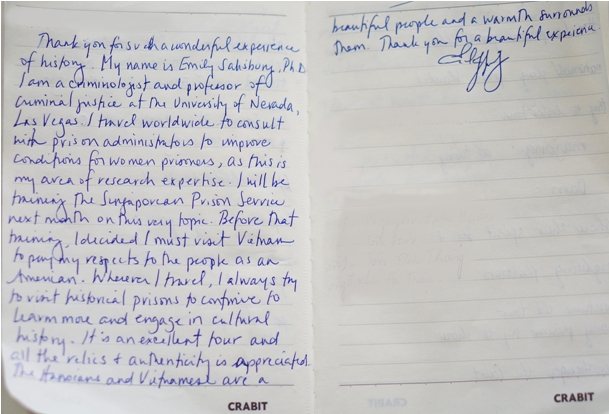 La Bich Thuy - Media Education Division
Photos: Nguyen Duc Trung