Memories of Christmas in Hoa Lo Prison
"Every Christmas at Hoa Lo Prison, where the American pilots were detained, there was a special atmosphere…" This is the summary of a documentary of French Director Daniel Russel.
American pilots were allowed to celebrate Christmas. They decorated the Christmas tree, which was brought by the guards.
They made a banner in English saying, "Pray for a peaceful new year ...", but at that moment, no one would be able to answer with certainty when the war would end. They also made a model of a stone cave, with the baby Jesus born in the manger.
At Christmas dinner, American pilots could enjoy American Christmas traditional food, especially roast goose. This was the order of President Ho Chi Minh, who knows a lot about cultures of many nations, because he has come to many countries in the world.
President Ho Chi Minh always told us to be kind to American pilots. The reason we did that because this was our humanitarian policy and also a part of political and diplomatic task.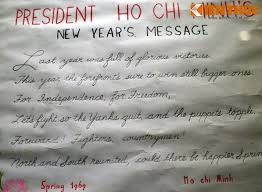 Poems written by President Ho Chi Minh in 1969 which was translated into English by American pilots
Dinner included potato, beef and Truc Bach beer. These were luxurious foods for northern politicians and people at that time, when people had to eat rice with cassava or noodles.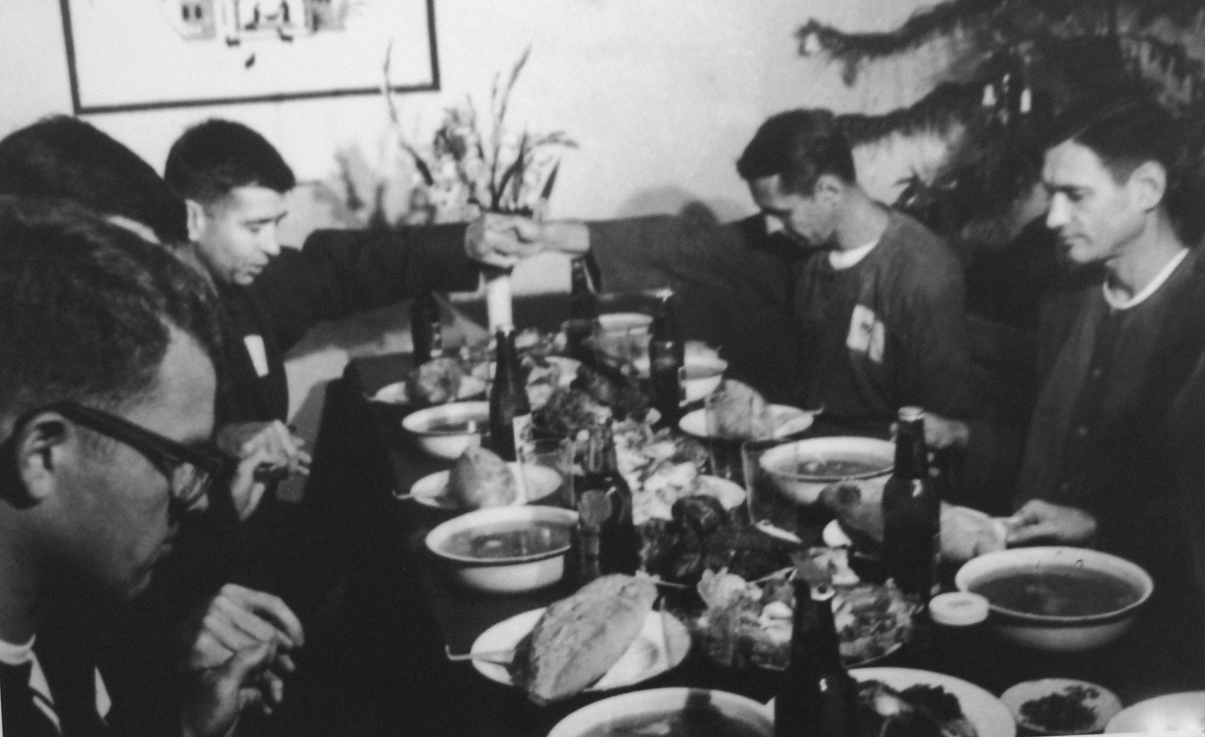 American pilots' Christmas meal in prison
The turkeys on the American pilots' table were raised in the agricultural cooperatives on the banks of the Duong River. These cooperatives were responsible for producing and providing food to prisoners of war in various prisons.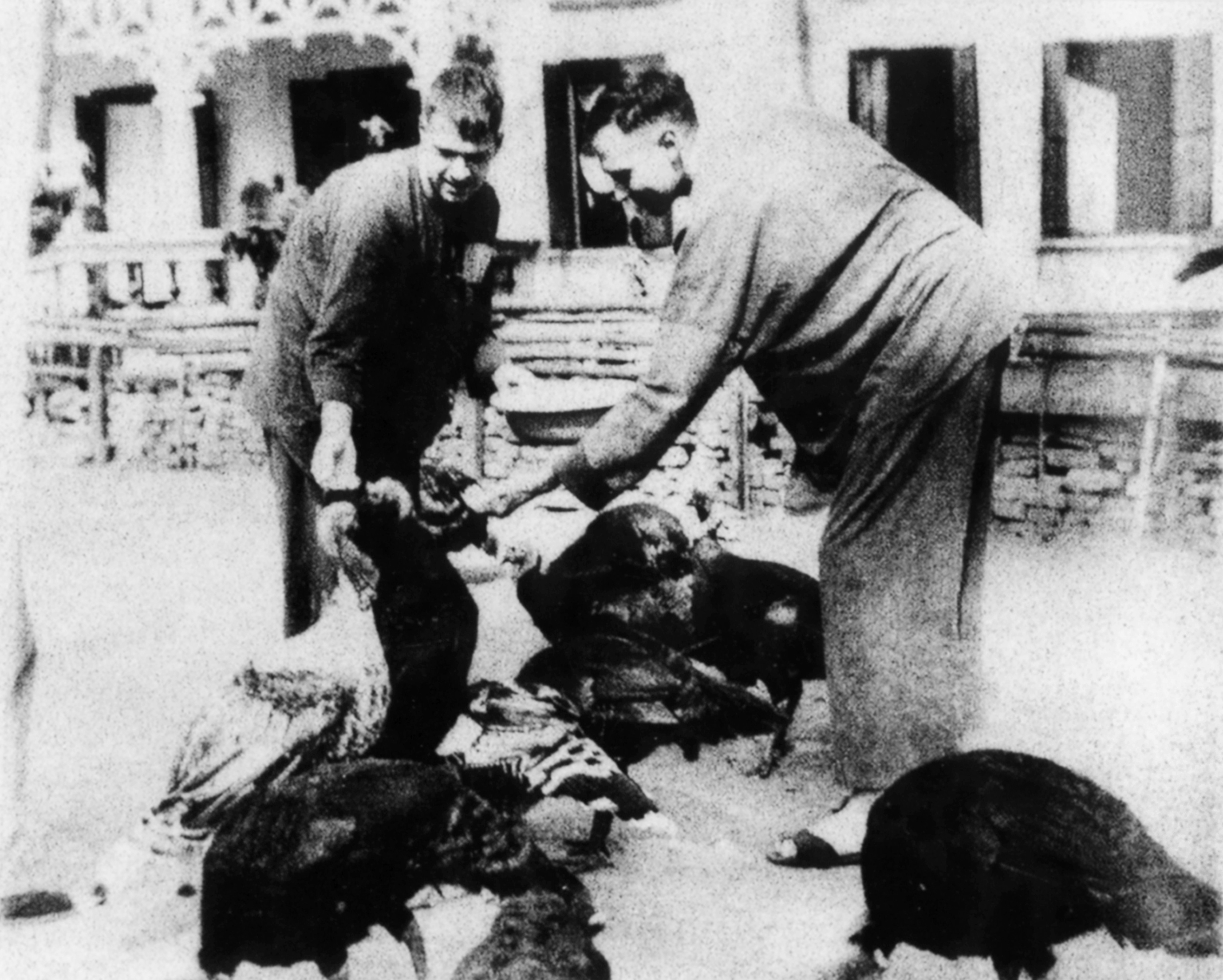 American pilots taking care of turkeys in prison
On this occasion, with the help of prison guards, the American pilots also wrote a small book entitled "New Runway". They often wrote about their desire to return home and reunion with their family.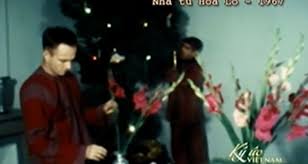 American pilots in Hoa Lo prison preparing for Christmas
(Photo: VTV Online)
They could also see pictures of anti-Vietnam War demonstrations which took place in their homeland.
Christmas and New Year were also times when American pilots could receive many gifts and letters from their families such as indoor sandals and chocolate packs. Mailing reduce their homesickness and also helped their relatives to feel more secure.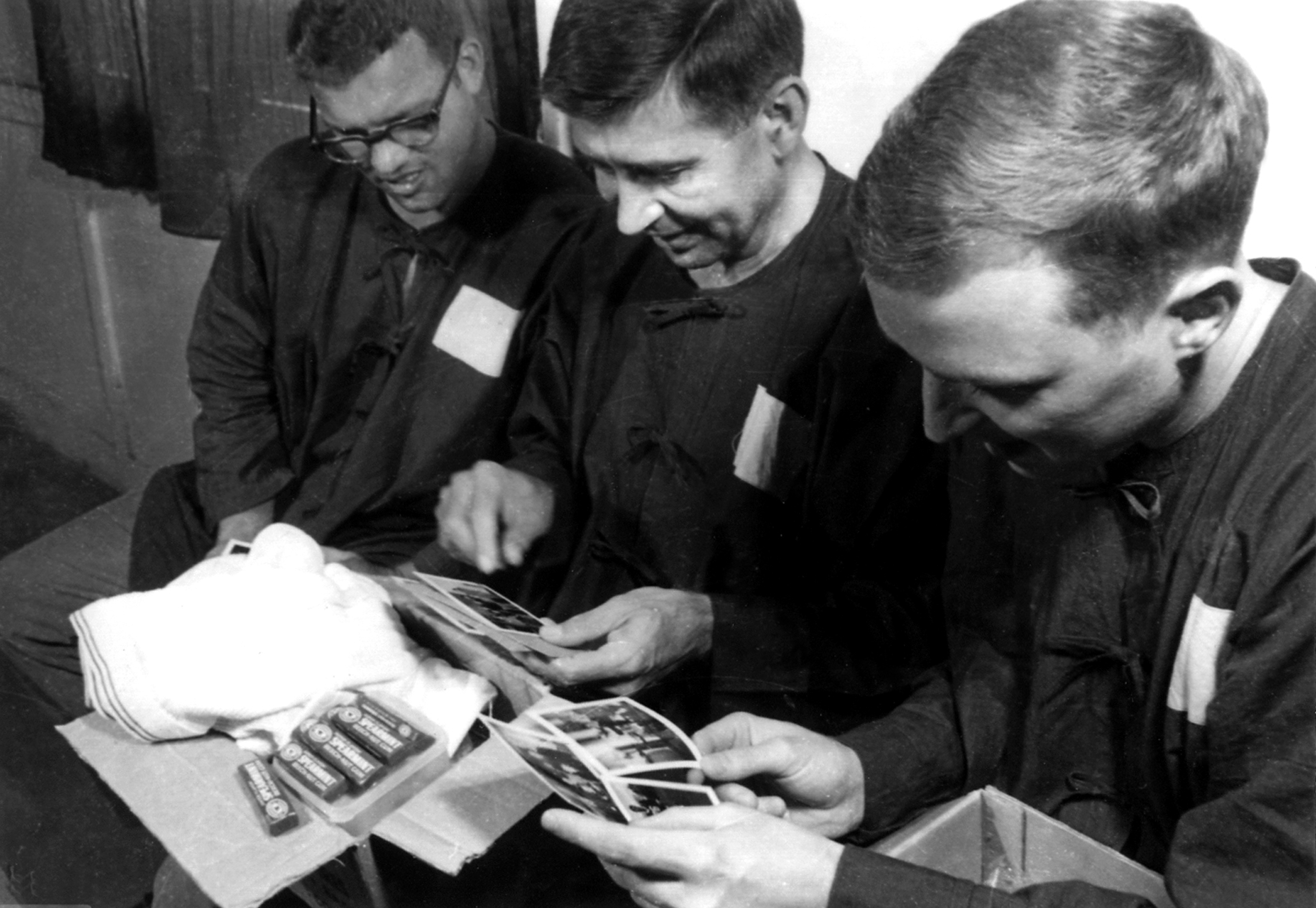 American pilots receiving gifts from their families in prison
Getting good treatment in prison had gradually changed the minds of many pilots. From pessimism, depression, prejudice or confusion to acceptance, optimism and hope, from waiting for abuse, even death, then, they wait for the day they could leave and return home.
On Christmas Eve, a priest was invited to the ceremony for American pilots. Some American pilots admitted that they prayed for the US government to reconsider the war and prayed for a day of return, though only God knew it.
American pilots singing Christmas songs
Those pray were granted on January 26, 1973, when the Paris Agreement was signed. According to the agreement, the US military must retreat from Vietnam. So this is an unforgettable time in life for the American pilots, who had been in Hoa Lo prison for more than 8 years, since the first detainee was caught. In particular, Christmas and New Year in prison with a little taste of homeland gave them a special experience.
Collected and synthesized by Nguyen Khanh Hong