The process of the prison establishment
Hoa Lo Prison was built in 1896 by the French, located on Phu Khanh Village - Vinh Xuong, Tho Xuong District, Ha Noi.
Phu Khanh was originally formed from two villages, named Nam Phu and Nguyen Khanh. It was not until the 19th century that this was the only one area in Thang Long citadel where traditional handicraft was practiced. It specialized in ceramic production such as, household products including ovens, pots, kettles, and so forth. So it was called Hoa Lo, meaning "kiln" (Hoa means fire, Lo means the oven).
The products were sold everywhere, creating profits for the people living at this village. All villages and temples, pagodas were removed to other places when the French chose this area to build this prison. For example, Chan Tien pagoda and the Communal House of Phu Khanh were relocated to Ba Trieu street. Other pagodas, such as Bich Thu and Bich Hoa were completely demolished. The famous handicraft pottery village was taken over by the French colonialists to build the Prison, the Court, and the Secret Agent Office, to serve their ruling and suppressing administration in Vietnam.
As such, since 1896, the Vietnamese people have forever lost an ancient village with the long history of traditional craft.
This whole area was 12.908m2, it is one of the biggest and most protected jails in Indochina at the time.
Based on the prison's blueprint approved by the Indochina Governor on April 27, 1896, the prison had the following structures: a room for guarding, two rooms used as health stations, one room for use as a charity clinic, two rooms for holding arrestees, one used as a workshop, and five others for detaining the prisoners. The walls surrounding of the prison were 5m high and 0.5m thick. These walls were embedded with bared wire and broken glasses. At the foot of the walls inside was the path for patrolling measuring 2 meters wide
At the corners, there are 4 watchtowers where the jailers could see all activities of the prisoners inside and outside. The materials for the construction were of the best quality, selected carefully by the French architects to make sure the Prison was so solid that the prisoners would find it hard to escape.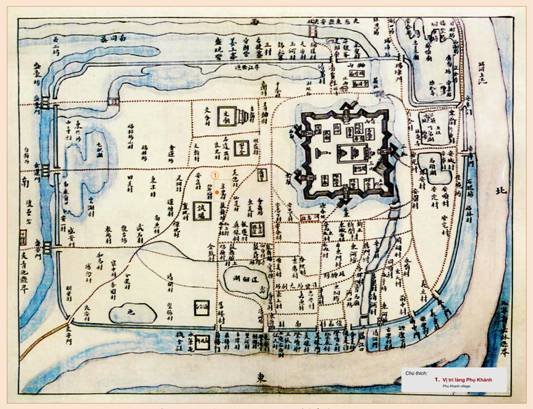 The location of the village before the French built this Prison. (Ha Noi's map in 1886)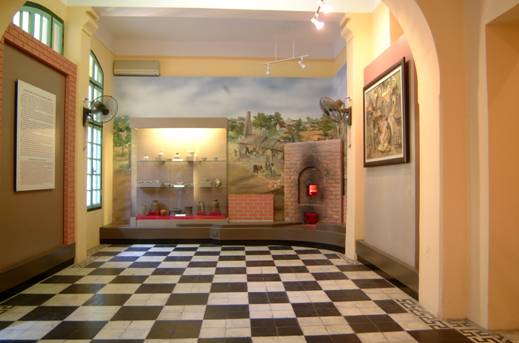 The Village Exhibition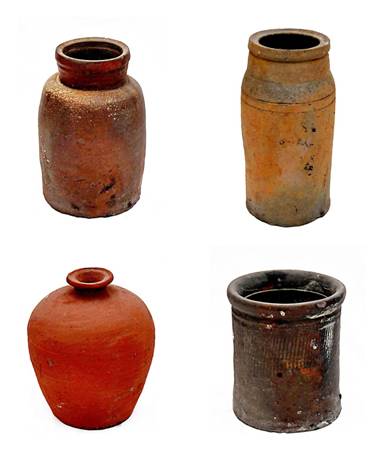 Some items of the village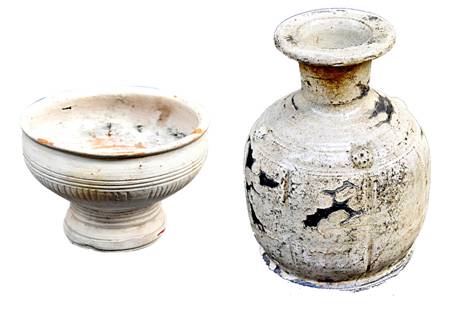 Some items of the village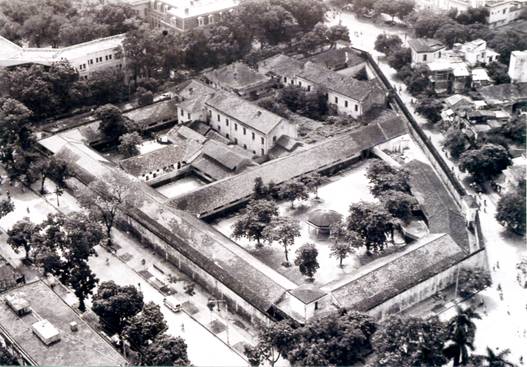 Hoa Lo Prison panorama