The life of American Pilots (Hilton Ha Noi)
From 5/8/1964to 15/01/1973, the United States of America carried out a plan to destroy North Viet Nam by the Air Force and Navy.
Thousands aircrafts were shot down and hundreds of captured American pilots were interned in Hoa Lo Prison, Ha Noi.
During the wartime in Vietnam when people faced numerous difficulties and shortages in their daily life, US prisoners of war, including pilots, were humanely treated by the Vietnamese Government which gave them the best possible living conditions.
After Paris Agreement, 3/1973 the Vietnamese Government fully observed the spirit of the Accords by handing over to the US government all pilots captured during the war in Vietnam. Here are some pictures and objects in two rooms displaying the life of American pilots during the time they were interned in Hoa Lo prison, Ha Noi.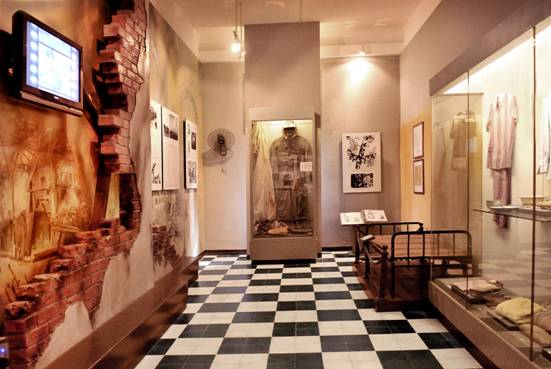 Room exhibition of American pilot's life.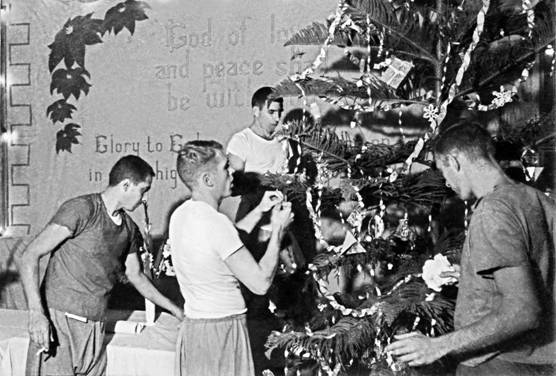 American pilots decorating a Christmas tree.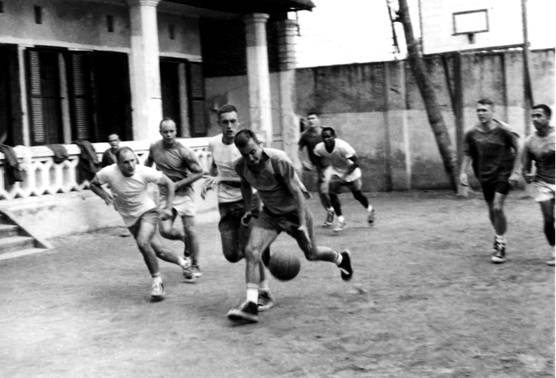 American pilots playing basketball and other sports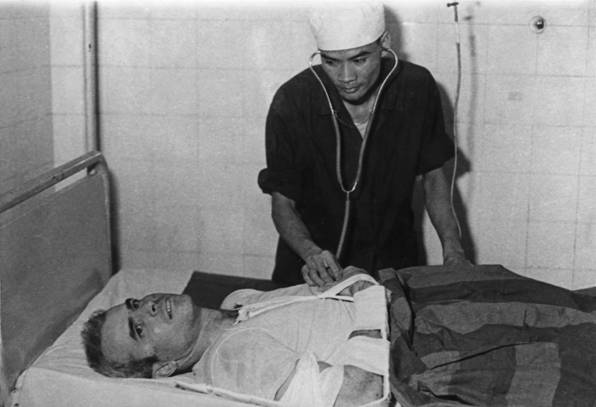 John McCain, captured on 26/10/1967 from Truc Bach Lake, Ha Noi, being treated for his ejection injuries by a Vietnamese doctor
14/3/1973 – One of the released groups of American Pilots at Gia Lam Airport, Ha Noi