Ha Noi attractions reopen for tourists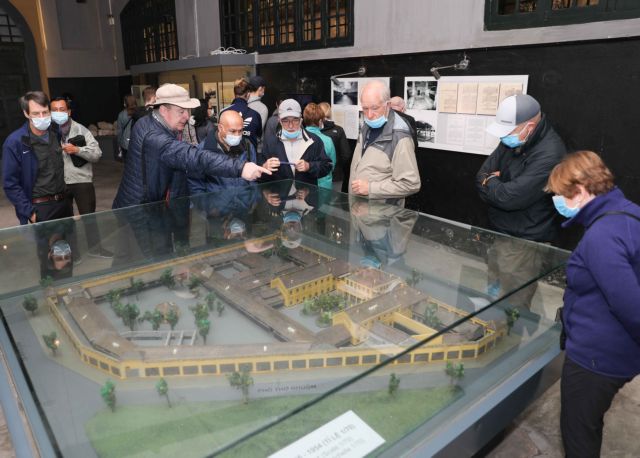 Foreign tourists wear masks to visit Hỏa Lò Prison relics.
(VNA/VNS Photo Thanh Tùng)
HÀ NỘI – Historic relics and tourist attractions in Hà Nội reopened for tourists today after closing for sterilisation to prevent from the spread of the deadly novel coronavirus.
All scenic, cultural and historic sites nationwide were approved to open for guests as long as safety and hygiene were guaranteed, following a decree issued yesterday by Deputy Minister of Culture, Sports and Tourism Trịnh Thị Thủy. All festivals have been halted, per the decree.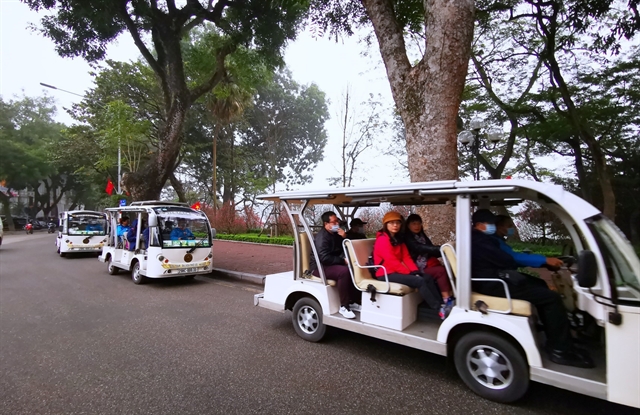 Tourists enjoy a tour around Hoàn Kiếm Lake and the Old Quarter on electric cars.
(VNA/VNS Photo Thành Đạt)
Famous tourist attractions including the Temple of Literature, Hỏa Lò Prison relic and Thăng Long Royal Citadel received visitors.
Đặng Văn Biểu, vice director of the management board of Hỏa Lò Prison relic, said the number of tourists decreased 15 per cent compared with the same period last year.
"We closed one day for sterilisation, in accordance with the demand of the Ministry of Health, today we prepared free masks and hand sanitisers for tourists," said Biểu.
"Hỏa Lò Prison is a must-see place for foreign tourists in Hà Nội, we are aware that foreigners are very careful in personal safety and hygiene, we have tried to bring a good experience to them."
Yesterday morning, Biểu talked to guests and received good feedback from them.
"Most of them feel comfortable to visit the site," he said. VNS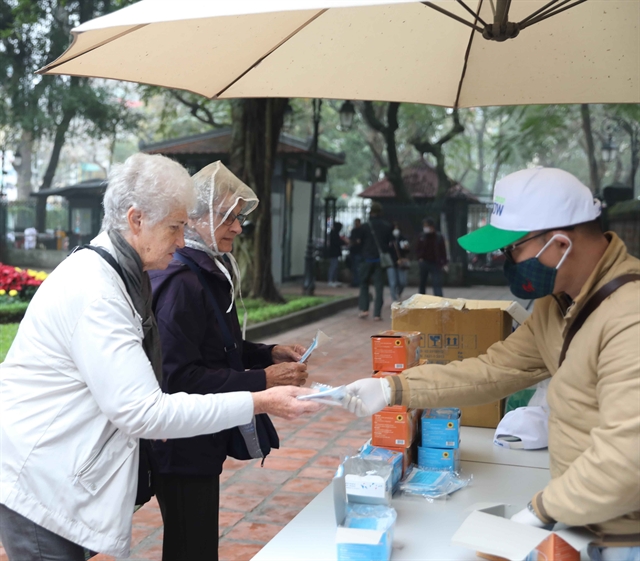 Tourists receive free masks at the Temple of Literature.
(
VNA/VNS Photo Thanh Tùng)
ANNOUNCEMENT
Reopening After fully prepared for the prevention of 2019-nCoV acute respiratory disease, The Administration Board of Hoa Lo Prison Relic will continue to welcome all visitors. Starting from 8 a.m...
ANNOUNCEMENT
Temporary closure of the Hoa Lo Prison relic to visitors due to 2019-nCoV acute respiratory disease: STARTING FROM 3P.M (TUESDAY) FEBRUARY 4TH, 2020.