The visiting "Hilton - Hanoi" of the US Air Force General's wives
This afternoon August 19th, two wives of the US Air Force General visited Hoa Lo Prison. This is the first time they are in Hanoi and Hoa Lo Prison is the area they wish to come.
Going inside the cells, seeing the artifacts and listening the stories of the Vietnamese revolutionary and patriotic soldiers, help they understand why Vietnamese people so brave and love peace.
The visiting left the heart of the guests with a feeling of warmth, hospitality as saying: "War does not determine who is right, only who is left".
And we are staying together for the future without war.
Some pictures of the visiting: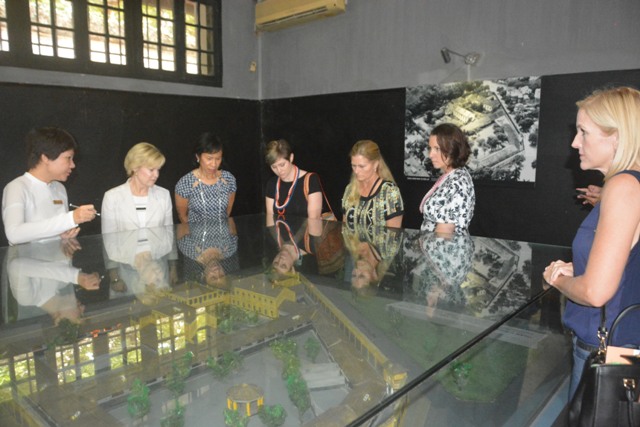 Panorama of Hoa Lo prison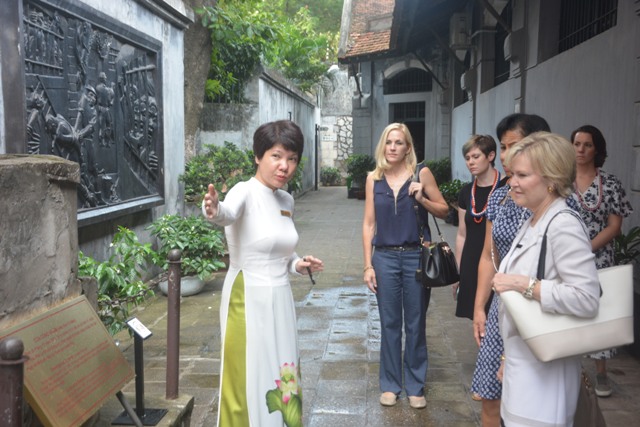 Guiding about the ways to escape from "the hell on earth"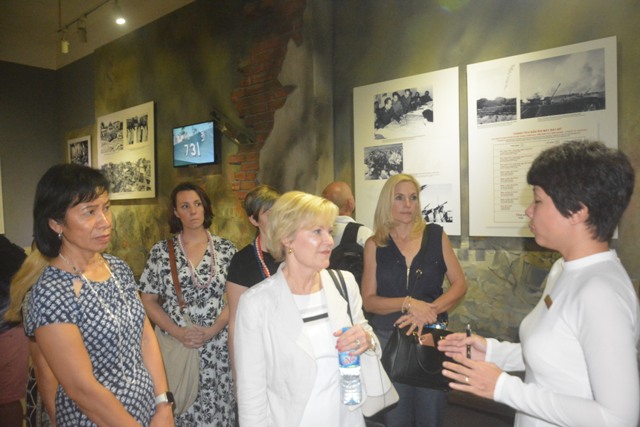 Exhibition room displaying documents and objects on American POWs
Hoang Thuy Hanh
Education and Communication department
Ha Noi attractions reopen for tourists
HÀ NỘI – Historic relics and tourist attractions in Hà Nội reopened for tourists today after closing for sterilisation to prevent from the spread of the deadly novel coronavirus.
ANNOUNCEMENT
Reopening After fully prepared for the prevention of 2019-nCoV acute respiratory disease, The Administration Board of Hoa Lo Prison Relic will continue to welcome all visitors. Starting from 8 a.m...