REGULATIONS
INTERNAL REGULATIONS FOR VISIT IN HOA LO PRISON RELIC
Visits of historic vestige in Hoa Lo prison can be made individually or by group. Visitors by group are requested to contact directly or by telephone.

Telephone numbers: 04.39342253; 04.3934231.

Visitors should not carry weapons, explosives or inflammables. Handbags have to be put in designated place.
Smoking, moving objects are prohibited.
Parking at designated lot only.
(I'm not sure about this --Anything that is not clear or mishap, please contact and observe guidance by staff.
Joss sticks and flowers may be offered in commemorative area only.
Opening times: from 8.00 to 17.00 everyday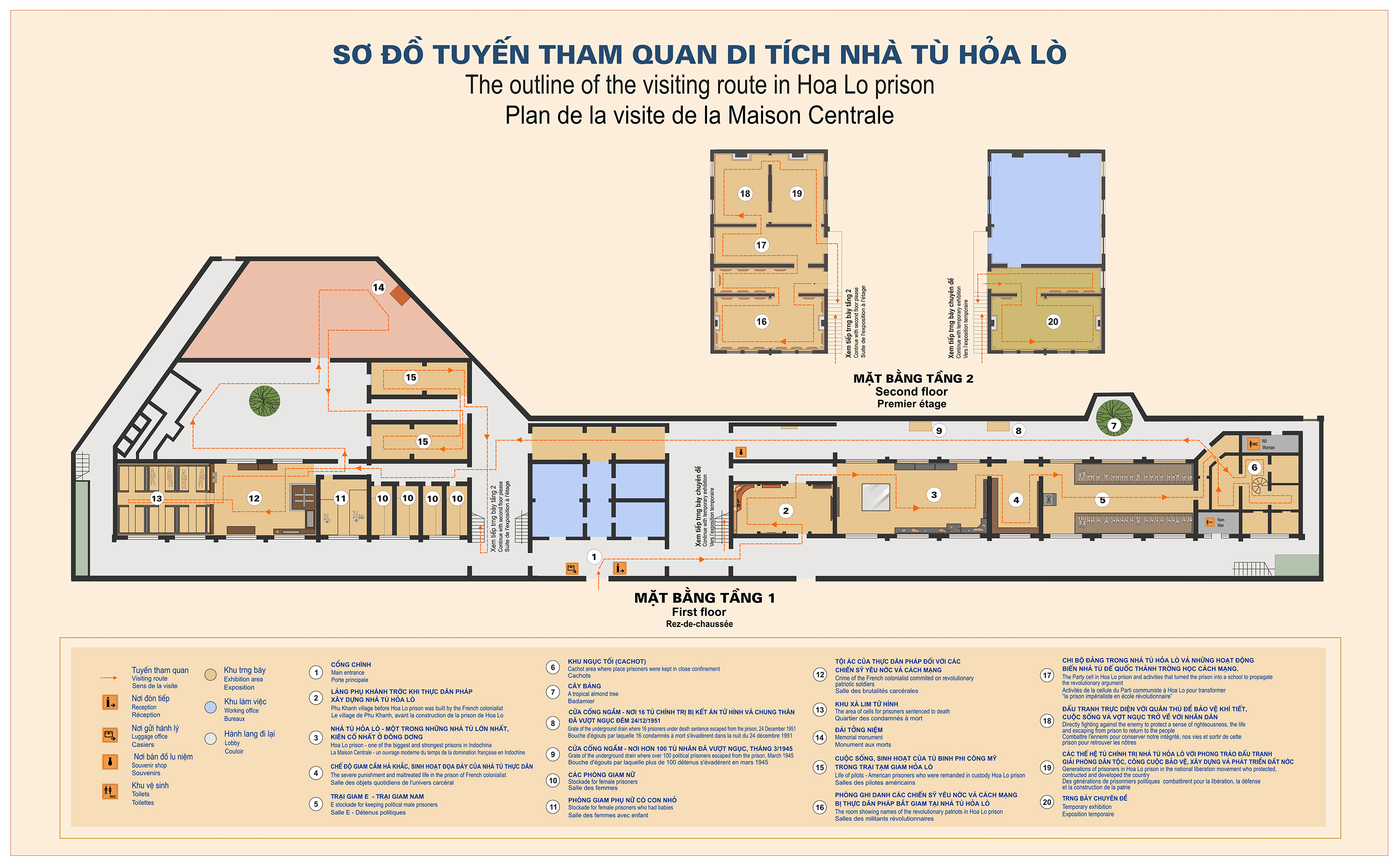 TICKET
ADDRESS
RULES
REGISTER